7 Steps to Get the Best Social Media Monitoring App
Learn how to choose the best social media monitoring app to overcome the unique challenges and obstacles that keep your brand from thriving and growing on social platforms.
<
p>Social media managers have a lot on their plates. From creating engaging posts and analyzing and optimizing the results to monitoring social streams across multiple platforms, the job can be overwhelming. But, it's all part of successful social media strategy, and it's all vitally important to business growth.
Fortunately for managers and business owners alike, there are social media monitoring apps that can help in a number of ways. With the right social media monitoring app, you can stay on top of brand mentions and relevant keywords and expand your brand's reach on social media.
Five Keyword Types Small Business Owners Need to Track for Social Media and Web Monitoring https://t.co/dLQWNYWFzF pic.twitter.com/3vtnasMHEx

— Ann Handley (@MarketingProfs) August 30, 2017
Chances are you've evaluated at least a few of these tools. As you probably know, there's a seemingly endless stream of apps to choose from, and choosing the best social media monitoring app for your brand can be a daunting task.
And so, our experts at HipSocial compiled seven of the best tips for choosing the perfect social media monitoring app, and we present them here as a step-by-step guide for small and medium business (SMB) owners and beyond.
Here are 7 Points to Consider Before Buying a New Social Media Monitoring App
You know a good monitoring tool is essential to your business success. But with so many to choose from, it's tough to find the perfect tool to address your brand's needs. Will a simple automation tool work for you? Or, do you need a more feature-rich social media monitoring app to achieve your goals? No two apps are created the same, so here are a few things to consider.
1. What Do You Want From Your Social Media Monitoring Tool?
If you don't know your social media goals, then it's hard to know what you need from your monitoring tool in the first place. Hopefully, you have an established social media strategy. If so, that will dictate a lot of your needs from a software tool.
If you don't, then this is a good place to start. Document your goals. Get feedback from your team. What would help them do their jobs better?
When you define your objectives, they will guide you through the process of choosing the right software for your business.
2. Brand Mentions
Crisis management has long been viewed as an essential element of successful public relations (PR). No one wants their brand dragged through the mud. But it's even worse when you don't know when it's happening.
These days, social media has a strong place across departments. Sales, marketing, and customer service teams all rely on it for different reasons.
As a customer service example, if your social media team can receive instant alerts when a customer mentions you, then you can reach out right away.
"As the online space continues to get more competitive, customer service is the factor many shoppers use to help them make purchase decisions. Even though handling customer complaints in a timely manner is what people mainly think about when they hear the term 'customer service', it's actually much more than that." The Hive
You're probably aware that prompt customer service can keep your customers happy.
As you know, social media is also used these days to build strong connections with your customers. Frequent engagement helps position your brand in your customer's mind. What do you want to be known for? Define your brand position and use that information to create compelling social posts.
3. Analytics and reporting
Social media analytics and reporting are powerful. They can show you what's working and can help you dig deeper into your customer's profile.
While your reporting needs will vary depending on things like your company size and social media objectives, you'll want to make sure your social media monitoring app tracks your ROI.
For example, if one of your goals is to use social media to drive more website traffic, then you want to be able to track your results. It's also important to have analytics that can direct your future activities. What's working well? Which types of posts or which platforms seem to drive the most engagement?
Good social media reports can help you track trends.
When evaluating social media monitoring software, consider what types of reports would be helpful. Some organizations want different types of reports depending on departments. Does the sales team want your monitoring tool to integrate with the CRM? Or does the PR team want to monitor the brand mentions and sentiment?
These are examples of how a larger business may use the reporting features.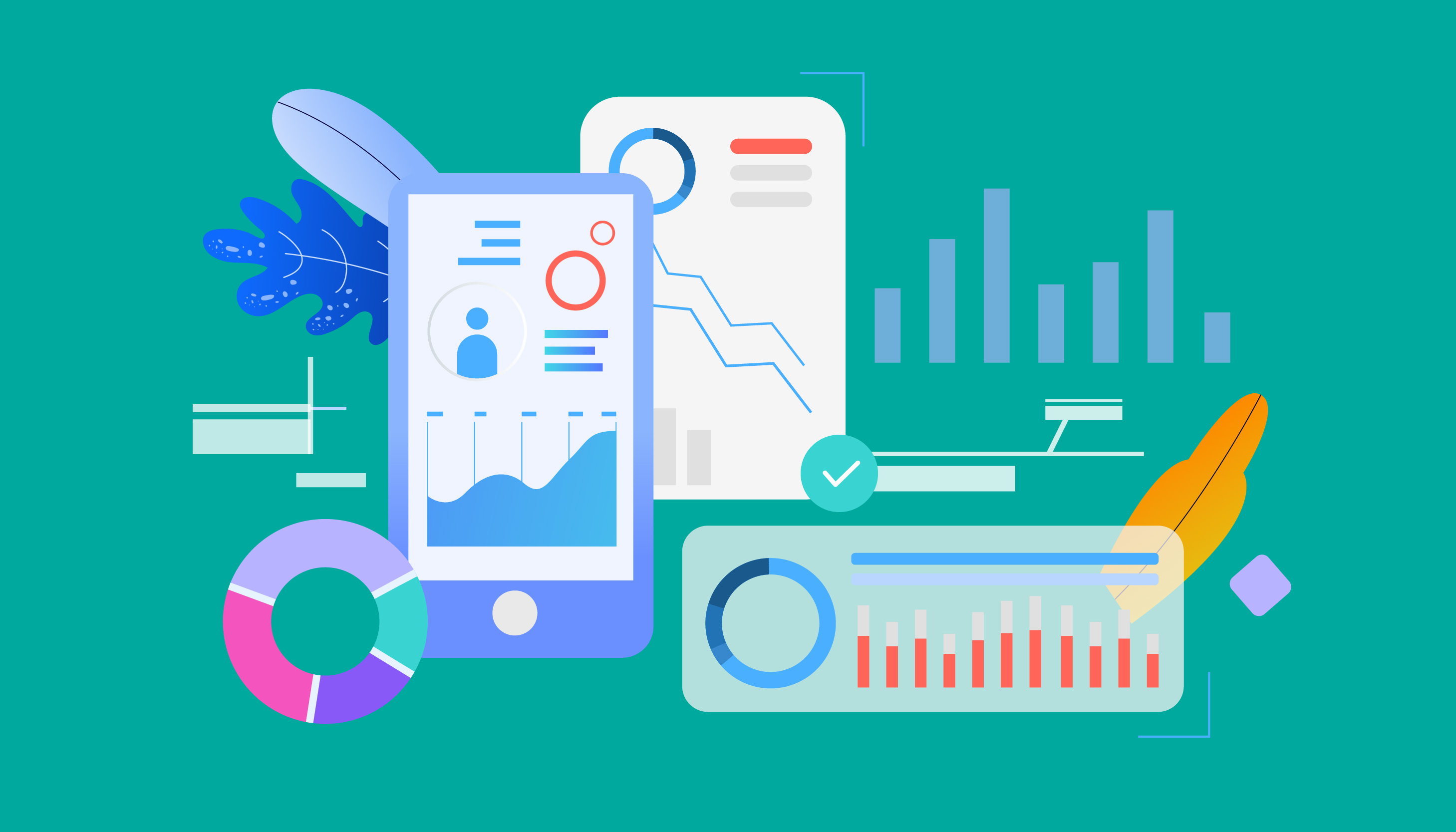 4. Plan your budget
What's your budget for your social media monitoring app? With monitoring software fees all over the map, your budget alone may eliminate some of them. Or, if your needs are in alignment with what the tool does, you may find that it's worth the money.
Every business is different.
That said, you don't want to choose a social media monitoring app based on price alone, but make sure it meets your needs.
5. Sentiment Analysis
As software gets more sophisticated, it incorporates Natural Language Processing (NLP), a way of detecting user emotion.
Emotions can run high on social media as you've probably witnessed. People use it as an outlet for great joy, anger, sadness, and everything in between.
When they interact with your brand, a social media monitoring app that can detect their emotions can help you gauge what they care about. It's extremely helpful to know how they feel about your brand.
6. Does It Integrate into Other Applications?
Of course, when choosing software of any type, one of the most important considerations is whether or not it will work with the other software you use.
You'll want to make sure that the social media monitoring app you choose integrates with the other platforms you use. If you run contests, will it work with those tools? What about email marketing or your CRM?
Additionally, when you define your social media objectives and craft a plan, you'll know which integrations you need.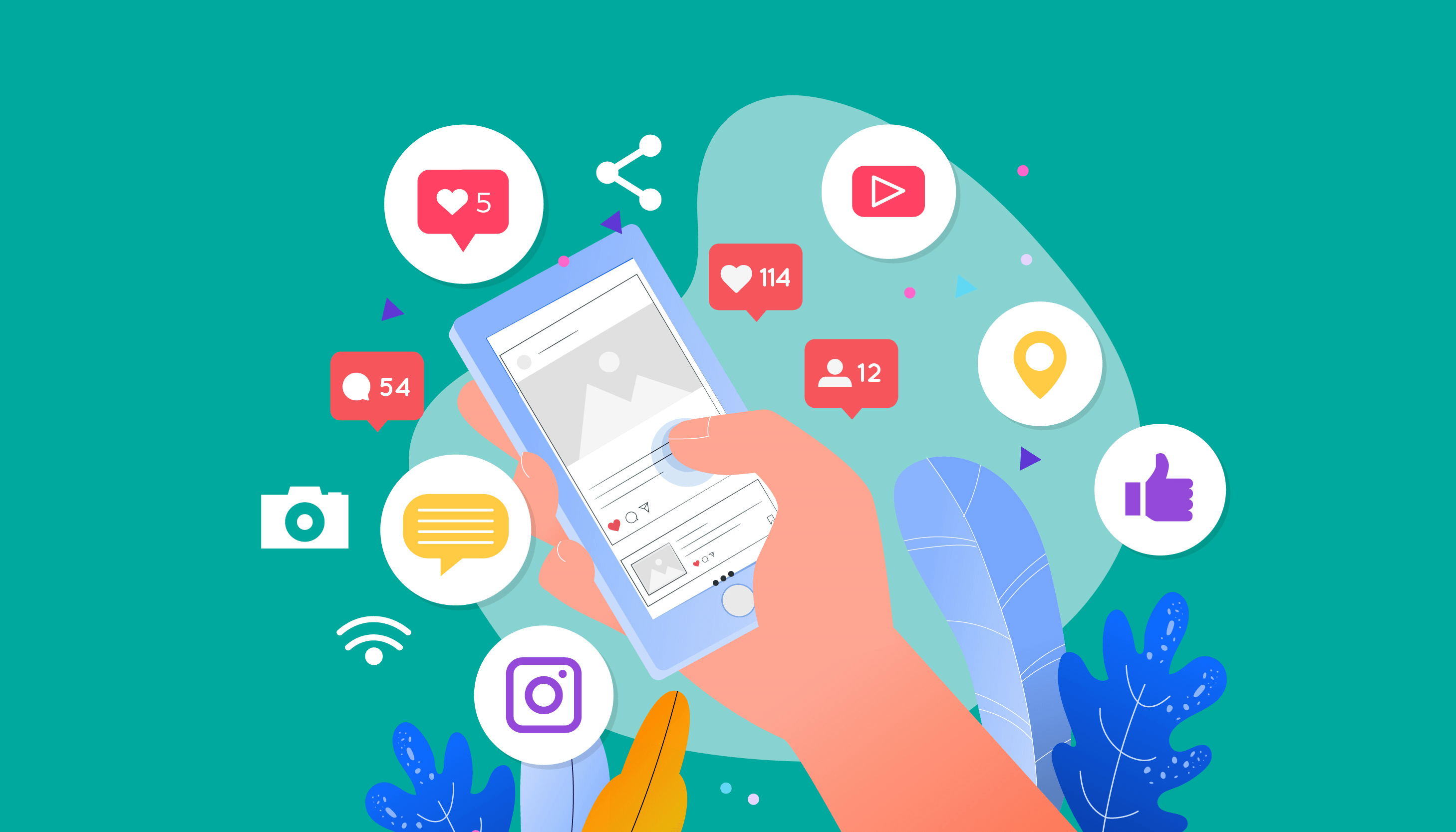 7. Technical help or training
What type of technical help will you need? Some organizations want to set up complex queries and run reports for different departments.
Most small businesses can probably choose an "off the shelf" software solution and get up and running with a little onboarding. If you do choose a social media monitoring app and you're not happy with it, ask the provider for some assistance. They may be able to help you.
Boost your Social Media Marketing Efforts Sign Up FREE for 10 users
Conclusion
As you can see, choosing a social media monitoring app takes a bit of planning. You want to choose the tool that's going to work for your needs and help you achieve your objectives. Social media marketing has evolved. It's gone from a curiosity to a full-fledged role within savvy organizations. As you know, social media marketers have a wide range of skill sets that encompass sales, marketing, and customer service. Such a complex role requires good tools.
If you're in the market for a new social media monitoring app, we encourage you to take a look at HipSocial. Small business owners love the ease of use. You can use it to discover brand mentions, display all your content across platforms, and much more.
What Makes the Best Social Media Management Tool?
Join the SaaS Revolution
All-in-One Suite of 39 apps

Unbelievable pricing - ₹999/user

24/5 Chat, Phone and Email Support